2023 Convention Vendors & Sponsors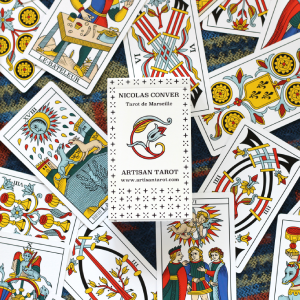 Artisan Tarot
William Rader and Krisztin Kondor founded Artisan Tarot in 2019. They curate and create the finest artisanal tarot related products. Their vision is to popularize historic decks by creating elegant restorations and recreations that inspire the imaginations of modern readers. ✨ In 2023 Artisan Tarot increased their support by sponsoring one of CTWC's Ticket Scholarship spots. ✨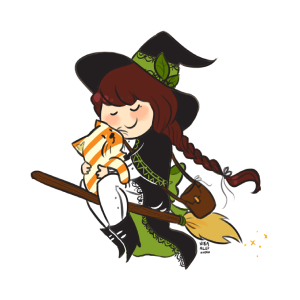 Bree NicGarran
Bree NicGarran grew up in the wilds of Bucks County, Pennsylvania, and now resides in Tidewater, VA. She is the host of the Hex Positive podcast and her breakout work, Grovedaughter Witchery, has been hailed by the online pagan community as a new standard text for beginner witches. She lives with her husband and two very spoiled ginger cats, and is very glad that none of them seem to mind having a pagan altar in the living room.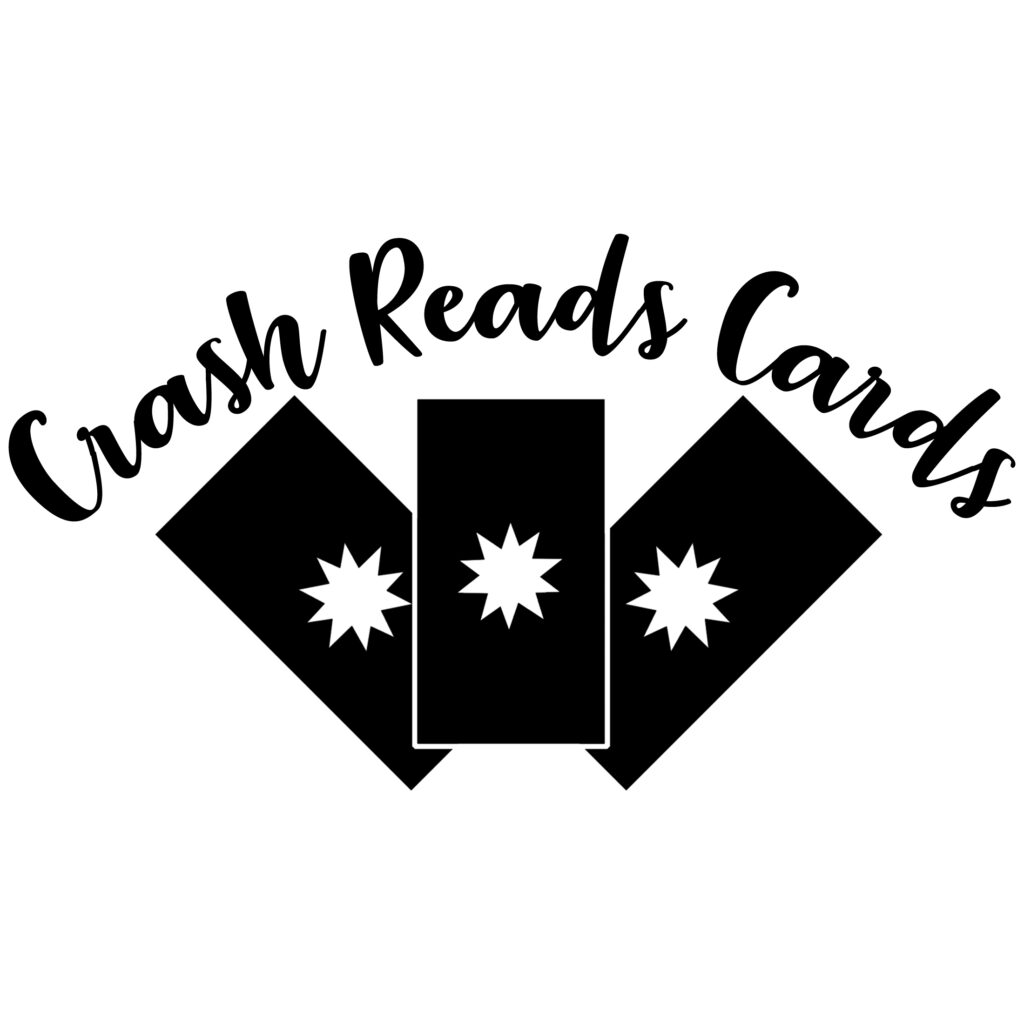 Crash Reads Cards
"I'm Crash Margulies (they/them/neutral terms) of Crash Reads Cards and Claw & Wing Collective. I do intuitive Tarot readings and make weird witchy objects. My most recent venture is Pop Culture, Alternative, & Eclectic Prayer Beads! As someone who grew up with rosaries, I've found I miss the tactile aspect of prayer beads. However, when looking into pagan, witchy, and alternative beads, I found they didn't seem to match the purpose I thought prayer beads were for – keeping track of your spot in a prayer or series of prayers. So I thought, what other prayers could I make beads for? What resonates with me now, as an agnostic witch? I turned to my favorite songs, poems, and art, and Pop Culture Prayer Beads were born."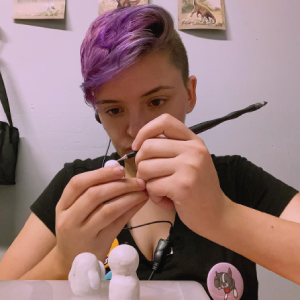 The DIY Witch
Savannah Rayne (she/they), or The DIY Witch as she's known on social media, is a PNW based art witch, creating monsters and fae, and bringing their own fantasy world to life. With an eclectic mix of art and accessories, everything is handmade with love and weirdness for you to enjoy!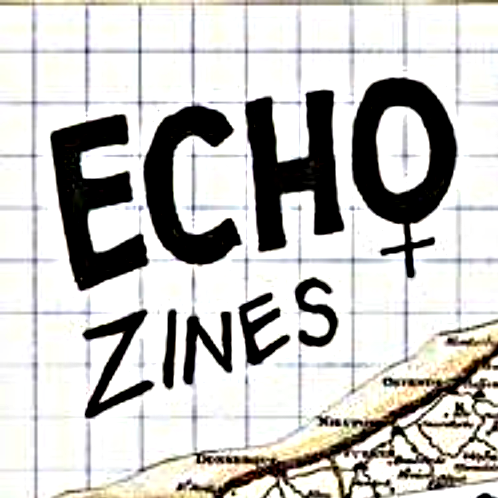 Echo Zines
Echo Zines is a creative project by Nina Zina (she/her or they/them) that is based in Belgium. As Echo Zines, Nina produces zines, postcards, stickers, buttons, and spell bags (and she plays in the feminist witch punk band Lavender Witch!). The witch zines that Nina makes talk about herbal magic, amulets, self-love potions, mundane witchcraft, and personal reflections about skeptical witchery. Echo Zines' stickers and buttons feature sigils for self-empowerment and for queer, anti-racist, and accessibility activism, and the postcards depict witches in various settings. Nina also sews and assembles spell bags with natural and repurposed ingredients to promote self-care and community care.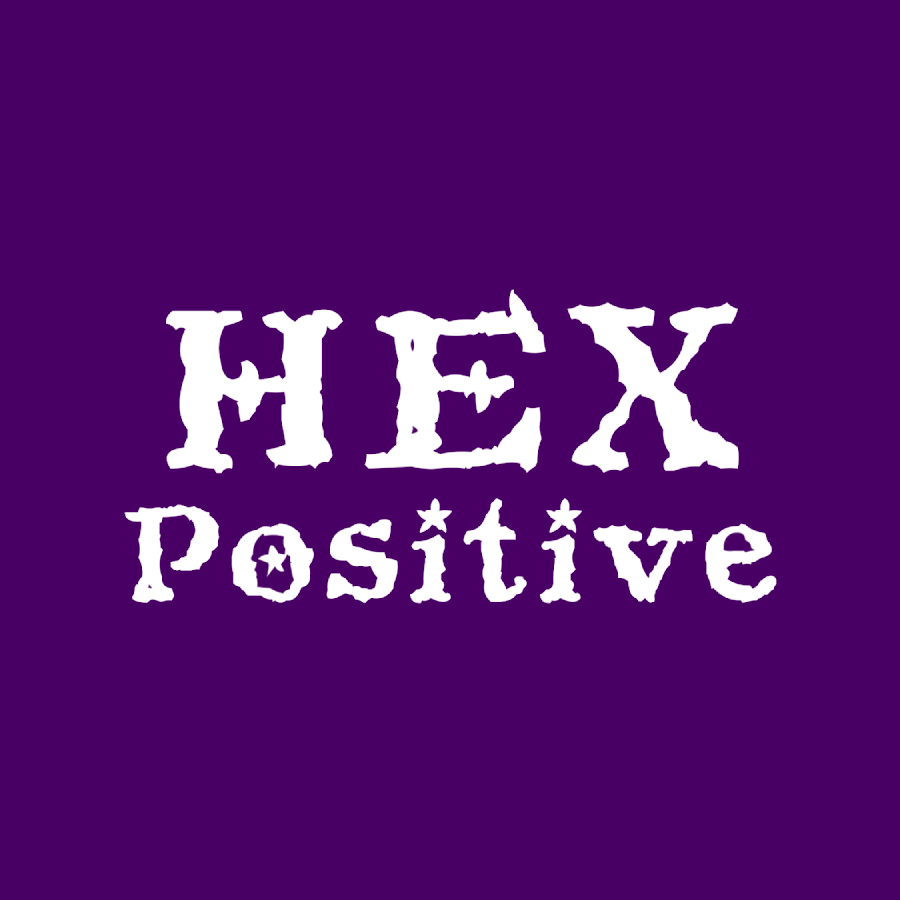 SPONSOR: Hex Positive
A practical witchcraft podcast hosted by Bree NicGarran, author of Grovedaughter Witchery. Every month, join Bree for a discussion of secular witchcraft, tips for witching on a budget, finding good resources, furthering your magical education, and keeping your common sense superpowers strong as well as history, folklore, and literature.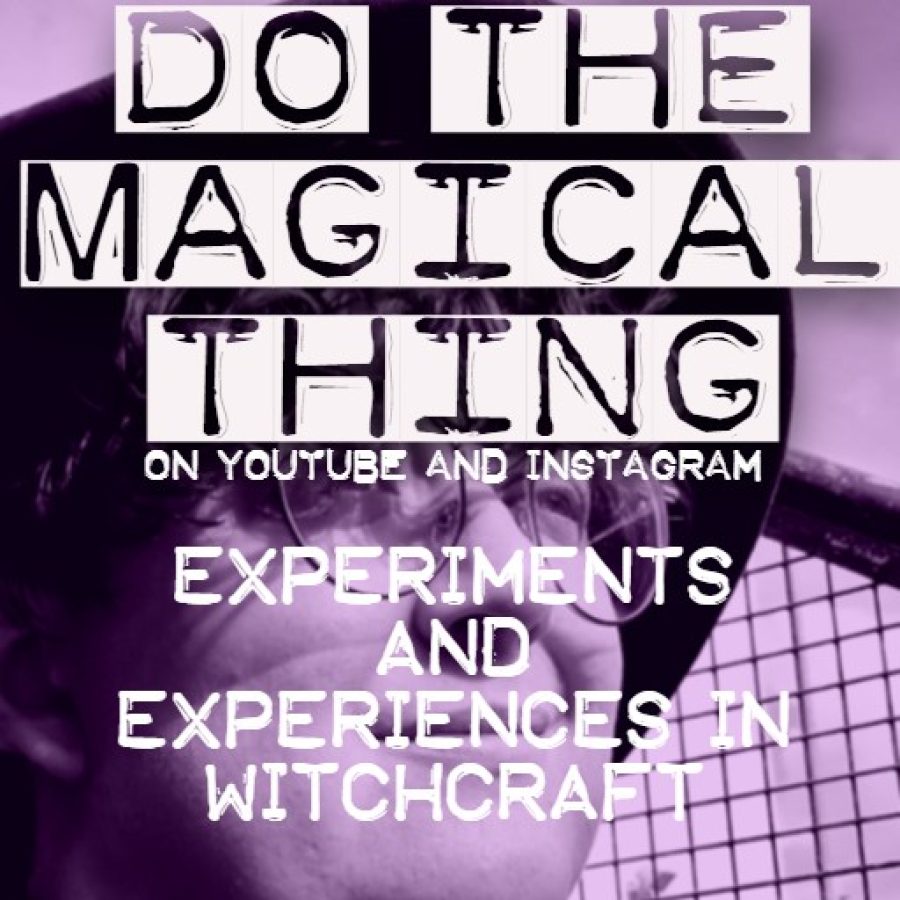 SPONSOR: Do The Magical Thing
Lee is a non-theist, non-binary Witch and runs Do The Magical Thing on YouTube. Topics vary from aggressive research to winging it. Lee's magical practice primarily focuses on how we are connected to all things and how we can use that connection to communicate our will in a creative way.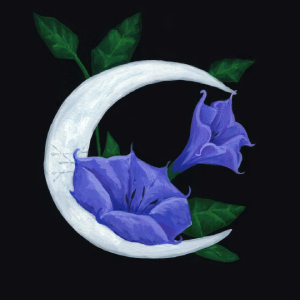 Moonflower Alchemy
Moonflower Alchemy sells a mixture of handmade & third party items that celebrate witchy/pagan & queer/LGBTQIA+ cultures. We feature handmade copper-plated jewelry, pagan & queer embroidered patches, buttons featuring pronouns & LGBTQIA+ Pride flags, crocheted Pride bunting, hand painted drinking horns, stickers, and more.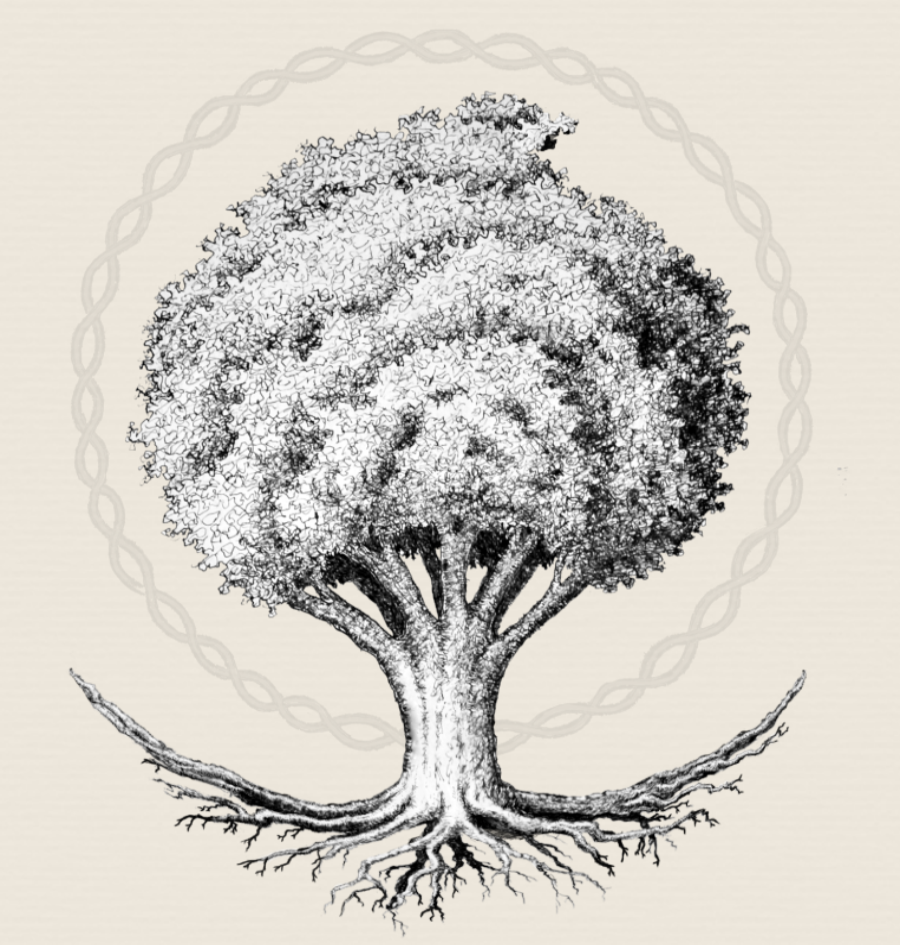 SPONSOR: Naturalistic Paganism
The Naturalistic Paganism blog and website contains a wealth of resources for Naturalistic Pagans (those who celebrate our real world with Pagan practices such as the Sabbats of the Wheel of the Year, Tarot, ritual, etc - without any belief in the supernatural, while working for a just, healthy and sustainable future). Follow this blog for free information!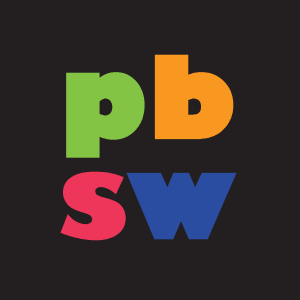 Paintbox Soapworks
Founded on something of a dare in 2009, Paintbox Soapworks is devoted to making small batch soaps, skincare, & bath products in unique & irreverent scents. This is a one-person show, & each product is made by hand using vegan-friendly, coconut-free, & custom formulas with no SLS, parabens, or phthalates. My goal is to get you clean & smelling amazing, & to work a little magic with every blend I make to transform & transport you. Every scent has a story!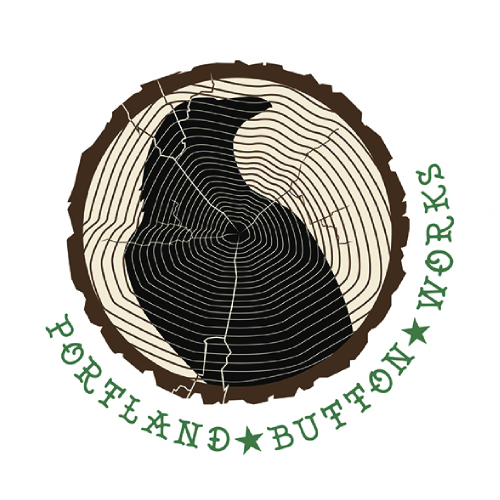 Portland Button Works & The Spiral House Shop
Portland Button Works & The Spiral House Shop is run by Alex Wrekk (they/she) out of The Spiral House in Portland, Oregon, USA (Ancestral land of Clackamas and Cowlitz people). Alex Wrekk is an agnostic secular witch and soft animist who spends a lot of time on Tumblr as upthewitchypunx. Portland Button Works makes custom pin-back buttons in 4 sizes. The Spiral House Shop is a thoughtfully curated selection of zines, books, pin-back buttons, magnets, divination decks & other curiosities. Our selection of books emphasizes traditional & folkloric witchcraft, chaos magic, secular witchcraft, queer witchcraft, politics & social justice witchcraft, herb and plant magic, folklore & other topics related to witchcraft, magic, paganism, and the occult.
SednaWoo
Through HappyKoiPotteryShop, SednaWoo sells what she loves: "I love making pottery. I became hooked when I was forced to take my first ceramics class while attending university and I've been working with clay pretty much continually since then. It's been over twenty years now, and, my, how time flies. I'm a full time high school art teacher but any time I can I steal away to my studio I do. Teaching can be grueling and working with my hands keeps my head clear. Etsy is a simple and strait-forward way to sell my ware. I do have to sell it or things will pile up."
We are proudly not-for-profit.  Copyright © 2021-2022, Critical Thinking Witch Collective.  All Rights Reserved.